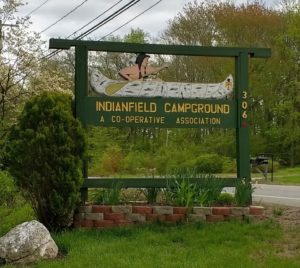 When it makes financial sense for us to deliver a honey wagon to one of our customers, we enjoy getting out to the campgrounds.  Recently we delivered a custom made 1035GH unit to Indianfield Campground in Salem, Connecticut.  This time the Campground manager, Bruce, and the whole maintenance crew were there to greet us. Delivering gives us a chance to meet our customers, go over set up instructions and answer any maintenance questions they may have.   This is always a pleasure for us!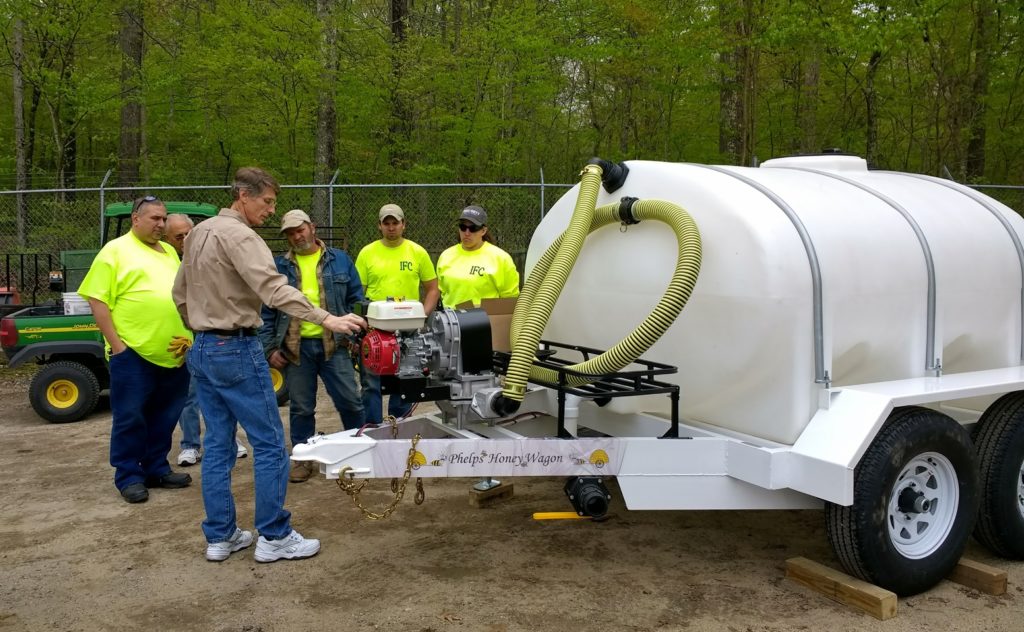 Maintenance Tasks:
There are several important first time set up tasks.  The suction hose usually comes inside the tank for ease of transporting so it needs to be removed and hooked up.  It is extremely important to set the timing of the plunger arm (60 revolutions per minute).  If the pump runs too fast it will just wear out the parts and not really pump any faster. Twenty two ounces of gear oil needs to be added to the pump.  About half a quart of engine oil should be added to the engine.  We supply both the gear oil and engine oil with a new honey wagon.  After using the honey wagon for 2-3 weeks the bolts on the tank bands should be tightened.
There are a few regular maintenance items that should be done.  A shot of grease should be added to the plunger bearing with every 8 hours of use.  When finished pumping for the day, 5-10 gallons of fresh water should be run through the pump to clean it out.  This provides longer wear to the pump and avoids pitting to the cast aluminum.
Once the questions were all answered, we enjoyed checking out the campground.  At Indianfield there was a beautiful lake front where their members can put their boats and jet skis into the water.  Since it was still cold when we delivered, there weren't any boats on the water.  However, we could just imagine a nice summer day on the lake.  Ahhhh!