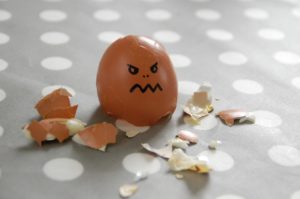 Well, that rumor is a little tongue-in-cheek but there may be a grain of truth to it. Sunday is probably the biggest day of the week for sewer problems in the campground. It is the day when a large percentage of your campers are checking out and heading home to get back to work and back to their real lives. They do not want to leave with full tanks. Nearly every one of them will drain their holding tanks before they leave your park. That can make for a manic Sunday and some very unhappy campers if things begin to back up.
First of all, they want it to be fast. They don't want to wait in line at the dump station. Some will ease the rush by dumping on Saturday but most will wait until they are on their way out. They are thinking about traffic, travel time, unpacking, getting ready for the upcoming week, and they are tired. These things combined can reduce their patience and increase their expectations.
If your sewer system cannot keep up, you could lose customers who choose not to return. Having a Phelps Honey Wagon at your beck and call can be business-life changing. You have several options in a situation like this.
You can use your honey wagon to drain your septic tank before the big traffic begins.
You can offer honey wagon services the evening prior or early Sunday morning.
You can use the honey wagon as a temporary dump station to ease the strain on your sewer system and get your campers on the road that much faster.
Any of these options will improve the experience for your campers and can assist you in retaining that much-needed return revenue. We believe your purchase of a Phelps Honey Wagon could be one of the most important decisions you can make for your campground, staff, and guests. Give us a call and we'll explain your options in more detail.