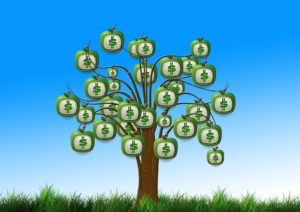 It may seem as though large parks would see the most benefit from having a Honey Wagon but that really is not the case. Even the smallest of parks can benefit greatly from having one at their disposal and extending pumping services to their guests.
It is often more profitable for a small park to add pumping services; relatively speaking. Due to the limited number of campsites they have, the revenue they generate can be limited. It's also more cost prohibitive for small parks to invest in converting their sites to sewer hookups.
A Honey Wagon is a far smaller investment for these business owners and they last for years. With the help of a Honey Wagon, these small parks can reduce how much they need to invest while increasing how much they take in for the pumping service and also the extended stays they gain due to adding the service.
When considered on a percentage basis, the small parks can experience an even greater boost from having a Phelps Honey Wagon on hand than the larger parks. We want all of our customers to be profitable and satisfied with the results of their purchase. If you have a small campground and have been considering offering pumping services we would be happy to talk to you about the many ways this could benefit your company. Please call us at your earliest convenience. We look forward to talking to you.