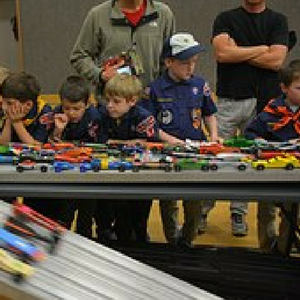 It's been a great summer for many campgrounds around the country, though a hot one for some. Summers like this bring more campers and some of those campers come in groups that are bigger than a campground can typically accommodate.
If you have a Honey Wagon at your disposal, you can utilize some of that undeveloped property to house these groups and provide waste disposal as well. They frequently stay for three or four days, or perhaps a long holiday weekend. When serving these campers this way you create return customers.  We have all seen how their kids can grow up to become the next generation campers, too. So, not only does this bring in immediate revenue for your campground but it helps you to build clientele for well into the future.
Boy Scouts are a good example of this. While most of the boys are in small tents, the leaders, parents, chaperons, etc., will often prefer to bring an RV. They may need to set up a cooking kitchen and hand-washing station as well. Your Honey Wagon can take care of pumping all their waste and they get to enjoy the privacy of not being in the main areas of the campground.
Another fun thing to offer is a girls' getaway in a remote area of the campground. The women can bring RVs and enjoy laughing around a campfire late into the night without disrupting other campers. Set them up with pumping service and maybe some welcome baskets of chocolate treats and you'll have customers who come back again and again, each time bringing more friends with them.
That's the beauty of a Phelps Honey Wagon. You can make up a campsite, or a group of campsites, in a very short time when people know they will have privacy and pumping service. We are happy to brainstorm ideas with you so, please, call us with your questions. We would love to work with you in generating more income and life-long campers for your campground or RV park.