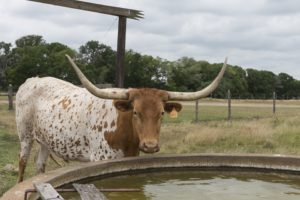 Keeping livestock well hydrated is a challenge that has been an ongoing conversation for years. Water will stagnate and develop algae if left too long, livestock will stop drinking if it isn't fresh, and a dehydrated animal can experience many health issues that no one wants to have happen. But keeping the trough continually changed out with fresh water can mean bailing with buckets and scrubbing with bleach before refilling.
A Phelps Honey Wagon 300D is the perfect answer to keeping a fresh supply of water on hand for your healthy heard. The 300D comes with dual tanks. The pumping tank will hold 300 gallons and the fresh water tank holds 125 gallons. With a pumping capacity of 50 gallons per minute it will take you longer to get to the trough than it will to pump and refill.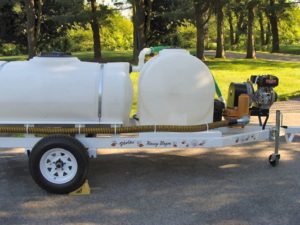 You can say goodbye to bailing slimy water from the trough and greatly reduce how often you have to scrub before refilling. When it is this easy to empty the old and refill with the new you can do it more often and avoid any stagnation altogether.
The health and safety of your livestock is your priority and we like to think we can help you with that. Contact us if you have any questions about how a honey wagon can assist you in keeping your livestock well hydrated on your property.