There ar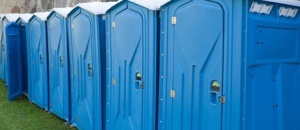 e many communities that are currently strapped for cash and looking hard for ways to save money. As they continue to hold traditional events for the community such as the parade, county fair, and Winter Fest, the cost of renting portable toilets keeps increasing. Communities are experiencing the high cost of waste disposal for these events as prohibitive. Purchasing both the portable toilets and the honey wagon is a cost reducing solution.
Once the city owns the portable toilets all the ongoing rental fees go away. Emptying them becomes easy to do with our honey wagon. We build them to last for years and they require surprisingly little maintenance throughout the year. They are simple to operate and clean up beautifully. The city can feel confident that a broad range of staff would have the skill necessary to operate the transfer.
When the cost of these events is reduced due to the town's initial investment, the community benefits by being able to enjoy these events for years to come. In addition, there are so many ways the honey wagon can be used that remain unseen until something happens. With the ability to quickly hook up to the trailer, get to the problem, and draw up volumes of water quickly, the city will be adding another asset to their toolbox.