Most marinas have a busy season and it is during those times of year that they can experience high volume at the pump out station. Boats of all sizes are arriving with the desire to empty their holding tanks and the occupants are reluctant to have to wait to do so.
A ma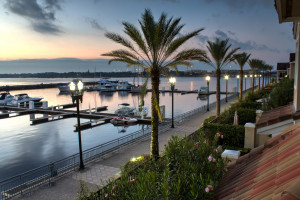 rina that offers a honey wagon service, in addition to their pumping station, can benefit during these rushed times. You also add a level of VIP service by coming to them so they can quickly be on their way. You may find that some boaters will choose your pumping service because they are uncertain about using a pumping station and it is just easier to have you come to them and take care of things.
Some marinas advertise the environmentally friendly features of their pumping service. With more and more customers thinking globally about polluting the earth's resources a marina has a solid platform to promote responsible marine waste management. Local newspapers and radio producers are likely to be interested in helping get the word out.
And another possibility is to include pumping service in a premium level slip rate or dockage fee. The culture of done-for-you services is on the rise and there is a noticeable shift in the number of people who are willing to pay extra to have the work side of their time off taken care of for them.