Campground owners know that they don't make large profits from their site rental. When you calculate the cost of building the site, seeding it each year, mowing regularly, running electric and water to it, winterizing and re-opening for spring, property taxes, and insurance, there isn't much left to invest in that retirement account.
That is why many RV park & campground owners look to ancillary income opportunities as additional revenue resources. Go to any Outdoor Hospitality Conference & Tradeshow and you will see a multitude of options for earning money aside from site rentals.
When you consider the purchase cost and maintenance of some of these amenities compared to a honey wagon, you can see a real financial advantage for bringing a honey wagon on board for your park. The campground store maintains tens of thousands of dollars in inventory, the peddle cart rentals cost money up front and require maintenance & repair, a jumping pillow is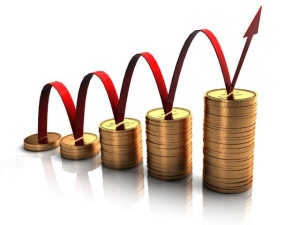 expensive and you have to prepare the ground you plan to place it on.
Compared to all that, a Phelps Honey Wagon is an easy choice for not only adding to a campground's bottom line but for reducing expenses as well. You can decide the fee you charge for honey wagon service and what days of the week you will operate it. They last for years with little annual maintenance and have been built to make regular cleanup incredibly simple. And, since RVers consider the ability to empty their tanks a high priority in choosing a campground, you are providing a highly sought after amenity.
You can save money when you experience water pooling anywhere in your park. It will be something you can quickly remove yourself and not have to wait for an outside service to arrive, thus saving damage to your facilities. A honey wagon is a huge time saver for draining the pool. If you need to do this mid-season your campers will appreciate getting back in for a swim as soon as possible.
Consider a honey wagon for your RV park or campground. You will make and save money which sounds to us like a win-win for your budget and end-of-year accounting.