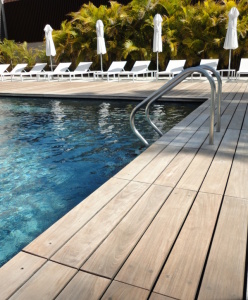 We love to hear stories of other uses our campground clients find for our honey wagons. A lot can happen in a park over the years and water can be a mess maker at times.
Your honey wagon can come in handy when you need to drain your pool down for the winter. With the ability to pump 40-60 gallons per minute and a 300-500 gallon capacity (depending on the model) it won't take long to get the job done.
A honey wagon can be an important resource if you want to put cabins in and not connect them to a septic system. Oftentimes the prime place for a cabin is in an area that prohibits that type of construction such as next to a lake. Your honey wagon will make that revenue stream a reality and you'll easily keep the tanks emptied with a regular schedule of pumping.
You can also use our honey wagon to keep your pit toilets cleaned out. When you consider the money you spend on sewer service from your local provider you'll see the benefits of having the work done in house.
There are plenty of times, too, that you have water accumulating in areas that need to be drained. It will take more time to get to it than to drain it with this system.
You'll find, once you have a honey wagon, that you end up needing it more than you thought possible. Feel free to call us to answer any questions you have. We'd love to talk to you and share some ideas.